Automatic Door Manufacture and Fabrication
A & T Doors is one of the UK's leading companies in automatic door manufacture and fabrication in Warwickshire. With over 20 years of experience, we strive to meet the growing demands of our clients with state of the art technology in door automation. We have experience in a wide range of buildings of all sectors, including schools, offices, banks and factories.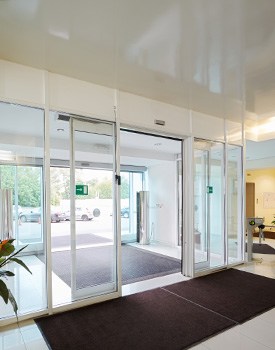 Sliding Doors
These are an excellent choice for any wide entrance way that will have a high volume of traffic. Most commonly used in department stores and supermarkets, these sliding doors come in single, bi-part, and telescopic varieties, and can have an emergency override feature installed in case of a power failure.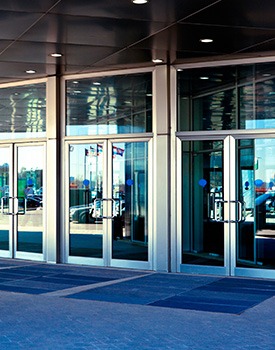 Swing Doors
Swing doors can be installed as open-in, or open-out, and are available in a single, and double panels. Motion activation is available or push pad activation can be installed. Buildings with secure entrances, or restricted access zones can also have key fob entrances, or proximity activation entrances.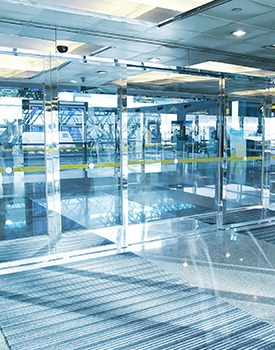 Folding Doors
Small space? Not a problem! These folding doors can fold up neatly to create a feeling of openness. They are the perfect choice for older buildings, as they can be retrofitted to almost any space. This means you won't have to modify your building, which can save time and extensive construction costs.
At A & T Doors we will make an automatic door to suit your specific needs. Automatic doors are a necessity to increase the flow of traffic, keep people safe, and to add that modernised look to your entrance. We can provide bespoke automated door manufacture. For more information on each available type of automated doors, please discuss your requirements with us. If you want to increase business and create a highly functioning entranceway, call A & T Doors now!