Door Automation Systems
Do you want an automatic door opener installed on your old door? Or an installation of a brand new automatic door system? Our services make all this possible for you. This means that you do not need to have a huge amount of money to get it fixed, neither do you have to lose your door because of this installation. Moving from manual to automatic is made easy.
These door openers are also compatible with any type of door and any door material. They are mounted on top of existing doors, therefore allowing the door to open and close automatically.
The operation of the doors is done using remotes, sensors or control devices such as push buttons. A variety of access systems is possible to create using a setup of different components. The access systems vary, for example, the low energy "push and go" swing doors and complete automatic doors.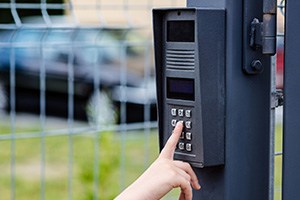 Customers' needs vary regarding design and the kind of automated door openers that they want. Here at A & T Doors we offer solutions to the needs of customers based on their request. This includes keeping in mind the need of people living with a disability. We can deliver solutions that are suitable for your door.
Our teams of experts work to make sure that your door is turned from manual to automatic despite the type or the material. The services delivered by our team of experts are of high quality and have received a good feedback from the clients who have had an experience with our services. The quality of our product is good and long lasting- our company source for the best opener systems to make sure that what we offer is the most suitable for your requirements.
Our services are available even for commercial premises that may have complicated doors. We can install automatic openers that are suitable for the purpose of the door. The customers can contact us by calling A & T Doors. Get more information about us as well as customers reviews about our services by completing our contact form with your enquiry.