Disabled Accessible Automatic Doors
We specialise in the design and installation of accessible automatic doors. We have door openers that range from opening a single door to opening a larger system consisting of over 25 doors. Our automatic door opener will ensure your doors are easily accessible by the disabled and wheelchair. This can be at your home, office, commercial premises or shop. We can fit an automatic door entry system or electric door opener for the public or front door respectively.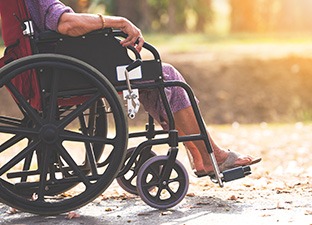 Installation can be done on all door types including aluminium, wooden or UPVC doors. Also, the door openers can be fitted on gates and sliding doors where activation is done via various control methods available. We have experience in working with individuals, councils and businesses to enhance their access and independence
We will ensure you get access controls that fulfil your needs with a variety of Remote Transmitters from Swipe Card Access Controls to Wireless Push Button Transmitters. We are experienced manufacturers and designers capable of creating custom control method that fits your needs.
Door Access Considerations
Our automatic doors have relevant signage with considerations of wheelchair access, clear vision panels, door widths, door entry equipment height and position. They all have relevant door ironmongery and handles.
The automatic doors are fitted with safety sensors to ensure that they cannot close or open when there is an obstruction. We also fit our automatic door operators with a fail-safe system. It automatically closes or opens the door when there is power failure; this is also connected to the fire alarm systems. We also install a manual override facility to ensure they can be pushed manually in case there is a need for emergency escape.
Integrated Solutions
We do the installation, repair and maintenance of all automatic door types that have access control elements as per your needs. There are different options for activating automatic doors:
Key fobs that can be fitted on a necklace, wheelchair, pocket or handbag

We can fit doors with wall mounted push pad

Pressure mats under rugs which cause the door to open when there is pressure application

Hands-free door activation via infra-red disabled door motion sensors

Automatic Doors offering access without effort

We can do every disabled door works and can provide access requirements as a trusted organisation across the UK. We ensure that we deliver everything to the details as per your specifications.