Electric Door Operators
At A & T Doors, we have an excellent history and reputation in the manufacture of low energy door operators. These door operators are especially ideal for handicap accessibility for any building.
These doors are designed and newly constructed for retrofit applications. Since they are low energy, the doors can be used safely and comfortably, without the requirement of guard rails, or any other safety devices.
At A & T Doors, we manufacture three different types of low energy operators including Pneumatic, Electrohydraulic and electromechanical; applications include:
Disabled access

Concealed and surface mounting options

Manual opening with push button as well as automatic opening

Large, multi-door systems, integrated or standalone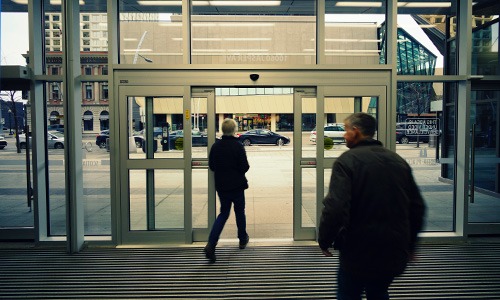 Features of A & T Doors Operators/Opener Series Include:
Power opening, plus full door control
Adjustable closing power force
Adjustable opening force
ADA guideline requirements are met regarding manual opening force design
Elimination of previously required guard rails
Compatibility with most safety and security systems
UL and NEC compliant design
2-year limited warranty
Simple installation, simple maintenance
Swing doors are optimal for any commercial, retail, or industrial environment. All users will be treated to a completely effortless experience in comparison to regular, manual doors. For any situation, whether you require an ADA approved door operator, require traffic control, need to heighten your customer's and patron's experience, A & T Doors will surely provide a door operating system right for you with customisable options for every requirement!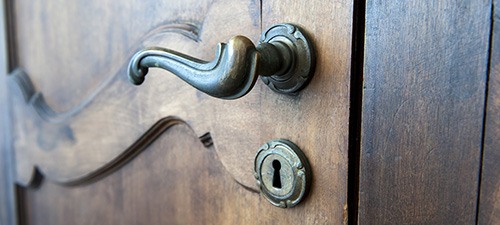 With our selection of door operators, you can turn virtually any door into an automatic door. Our swing door operators:
Are suitable for low-energy or full-energy applications

Are UL certified for use as fire door operators

Are compatible with wood, metal, and glass doors

Can power standard swing doors up to 700 poundsA

llow for fast and easy retrofit installation

Our full-energy and low-energy door operating systems are designed to work for a variety of activating methods. All of these would include mats, push plates, motion sensors, touchless activation sensors, radio controls, card readers, and many more! Many of our swing door operator systems can be programmed to open using operators.